The season of lists continues, this time with great buys we have discovered in the 12 months behind us. You might shake your head in disbelief as some (2) of these wines might top 40 dollars, but this is not necessarily a top 10 wines at a low price list, but rather a list of wines we find fight really well way above their weight class. Hopefully they are still around for you (try www.wine-searcher.com or www.vinopedia.com) to buy and enjoy.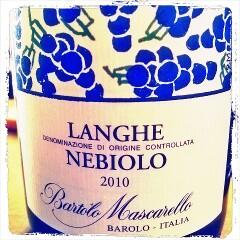 2010 Langhe Nebbiolo by Cavallotto (at Vinmonopolet, Norway)
2010 Bourgogne Hautes Côtes de Nuits by Domaine Lécheneaut et Fils (at Specs, in Texas, USA)
2010 Langhe Nebiolo by Cantina Bartolo Mascarello (at Enoteca Fracchia & Berchialla, Alba, Italia)
2010 Bourgogne Rouge by Domaine Marquis d'Angerville (at Caviar House & Prunier, Frankfurt Airport, Germany)
2010 Bourgogne (white) by Domain Guy Roulot (at Vinmonopolet, Norway)
2009 Monthélie Le Meix Bataille, by Paul Garaudet (at Metrovino, Calgary, Canada)
2009 Fixin, by Domaine Mongeard-Mugneret (wine shop – forgot the name, sorry – Nuits St George, France)
2010 Langhe Nebbiolo by Giovanni Rosso (at Specs, in Texas)
2007 Chianti Classico Riserva Rancia, by Fattoria di Felsina (at Vinmonopolet, Norway)
2012 Riesling QbA Trocken, by Weingut Keller (at Systembolaget, Sweden)
We could have seriously added to this list, but a top ten list is a top ten list. Have a question on a good value wine, feel free to ask on Twitter, here, or anywhere you find howtowinetravel.